Well-Known Member
Gold Member
Jan 20, 2003
15,193
1,322
113
"
Jim Mora
knows exactly how long it's been since he coached his last football game. "I had not coached on a football field since Nov. 18, 2017," the UConn football coach recalled instantly. "We (UCLA) played USC in the Coliseum and the next morning, I got fired." And he knows exactly how long it will be until he coaches his next one – that will be on Aug. 27, 2022, at 4 p.m., when UConn opens the 2022 season at Utah State. "
"I know exactly how long it's been since I got to come out and get ready for a game, and it's awesome," Mora said. "I feel it's what I was built to do – be a father, be a brother, be a son, be a husband, be a friend and be a coach. That's it for me."....So Friday, on the first day of UConn's fall camp, Mora was close to being the first person on the practice field......"I did come up here early because I did want some time," he said. "It is special for me. It is emotional for me to have the chance to do this again – especially here."
But as he oversaw a three-hour practice on Friday, Mora had no more time for nostalgia and emotion. Clearly, there is a lot of work to be done over the next four weeks to get the Huskies ready.
FULL READ-
UConn Athletic Communications / July 29, 2022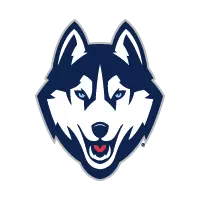 uconnhuskies.com
also-
Word is academics, which Kevon has had issues with throughout his time @ Uconn.
Last edited: